FREESKIING WORLD TOUR CHAMPION
US FREESKIING NATIONAL CHAMPION
Warren Miller, "Flow State" 2012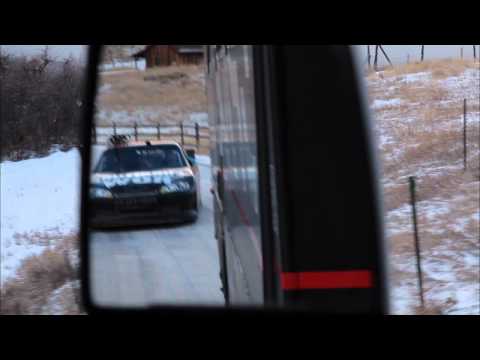 Warrem Miller, "Like There's No Tomorrow."
2012 – 4th Overall Free Ride World Tour
3rd – Revelostoke Free Skiing Championships
4th – Chamonix Free Ride Championships
4th – Verbier X-treme
2011 – Chilean Free Skiing Champion
2010 – 2nd Overall FREERIDE WORLD TOUR, 3rd Overall FREESKIING WORLD TOUR
2009 – FREERIDE WORLD TOUR
Third Overall on the Freeride World Tour 2009
1st – Nissan Russian Adventure, Sochi Russia
2nd – Verbier X-treme, Verbier Switzerland
2008 – FREERIDE WORLD TOUR
Second Overall Freeride World Tour
First – Freeride World Tour, Mammoth
Third – Freeride World Tour, Russia
Second – Freeride World Tour, Verbier
Third – US Freeskiing Nationals, Snowbird
Third – IFSA Freeskiing World Tour Championships, Alyaksa
2007 – FREESKIING WORLD TOUR
IFSA World Tour Champion
IFSA National Champion
First – US Freeskiing Nationals, Snowbird
First – Jackson Hole Freeskiing Open
First – Freeskiing World Tour Championships, Tignes France
Second – Squaw Valley Freeskiing Open
2006 – FREESKIING WORLD TOUR
Second – IFSA Freeskiing World Tour
Second – Verbier Ride, IFSA World Tour Stop #2
Second – IFSA Freeskiing World Championships, Kirkwood
Press
Ski Pass Magazine, Russia, 2009

Full Page Photo – pg 76, 82

1/8 Page Photo – 75

Skiing – Circulation 311,176

December 2008 – 1/2 Page Photo, pg 38

February 2009 – 1/2 Page Article, pg 40

Freeskier – Circulation 80,000

Women's Annual – 1/8 Page Photo, pg 86

Backcountry Magazine – Circulation 14,000

Feature Story, "Land of the Lost, Skiing
Yellowstone's Sylvan Pass," pgs 70-73

Full Page Photo, pg 71

1/4 Page Photo, pg 72

1/8 Page Photo, pg 73

Ski – Circulation 406,424

1/2 Page Photo – pg 40

1/8 Page Photo – pg 42

Jackson Hole Skier 2009 – Circulation 35,000

1/2 Page Article, pg 27

1/4 Page Photo, pg 28, 44, 58, 69

1/8 Page Photo, pg 40

1/2 Page Photo, pg 42

Cloudveil Catalogue – Circulation 270,000

Cover Photo – Holiday Issue 2008

Winter 2008-09

1/4 Page Photo – pg 36

1/2 Page Photo – pg 38, 45
10 MINUTES WITH: Jess McMillan
Jess McMillan isnt actually single, but if she was, her personal ad might read something like this: 28-year-old, blond, SWF; loves chocolate chip cookies and Guns and Roses songs; looking for a SM who can keep up on skis. This spring McMillan was crowned the World Freeskiing Tour Championanthe North American Freeskiing Champion. Megan Michelson caught up with the Jackson Hole, Wyoming-native to talk about her comp strategy, kayaking, and what its like to teach your boyfriend how to ski. Megan Michelson
Last year you placed second in the World Freeskiing Tour. This year, you won. You must have stepped it up?Actually, I toned it down a little. I really started to work with the judging and scoring system. Before, Id always pick the gnarly line, but I wouldnt ski it as well. So this year, Id pick an easier line but make it look really good and that seemed to work.
Any other secrets of the trade? What do you like to eat before comps?I just try to get something down. An apple is all I can stomach. I usually end up losing a few pounds from the stress. Anything I can get into my system is good.
You grew up ski racing at Jackson Hole and raced in college at the University of Montana. When did you graduate from racer to freeskiier?When I was younger, I definitely wanted to go to the Olympics. But college was super important to me, so I did that instead. After college, I coached for the Jackson Hole Ski Club, and then started competing in freeskiing competitions three years ago. My first comp was at Snowbird. It was terrifying. But I placed sixth and totally fell in love with the sport.
What do your parents think of your chosen career path? Both of my parents are incredibly supportive. MYdad is super proud. He owns a lumberyard in Jackson. Every contractor who comes into town, he shows them photos of me. My mom is great and travels with me quite a bit.
So you ski full time now?Yep, Im really lucky. In the summertime, I work my butt off as a river guide in Ashland, Oregon. Ive already done all the normal ski bum stuff: working as a waitress and a ski coach.
I hear youre a kayaker, too.I quit skiing two years after college and spent three years endless summer kayaking. I shot some video. But then three summers ago I had five friends pass away kayaking and it really hurt me mentally. So I came back to skiing, which was my first love. I still do quite a bit of kayaking. My boyfriend is a professional kayaker.
But can your boyfriend keep up on skis?I met him kayaking and he used to take me off 30-foot waterfalls and Id be swimming everywhere. It was great when he finally came to Jackson to ski and it was payback time. We bought him his first pa
ir of fat skis and told him to keep up. Hes been here for four years now and hes pretty good.